The Reverend Paul Price, Rector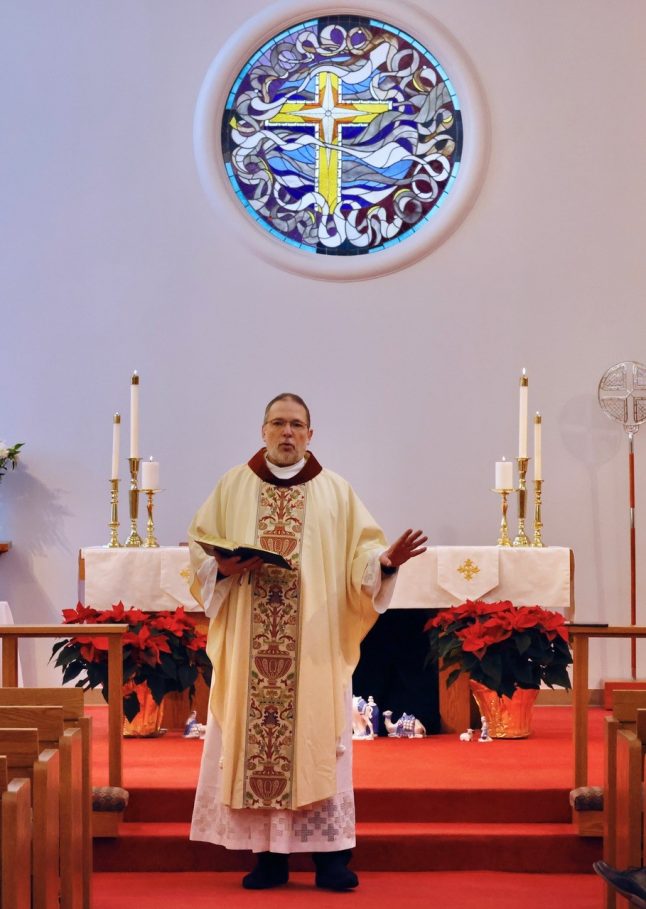 I fully believe that all are called to ministry, or as put in 1 Peter 2:9, "…but you are a chosen race, a royal priesthood, a holy nation, God's own people, in order that you may proclaim the mighty acts of him…" Each person has an ability that is unique to them. The goal is to discern with them and discover that gift. I am committed to my congregations, to the liturgy of the Episcopal Church, and to every person— all Children of God. I have found in St. Stephen's a community where I can lead worship as well as worship, where I can teach as well as learn, where I can care for and be cared for, and where my family and I can be a part of a larger spiritual family. 
I am in the church office Mondays, Wednesdays, and Thursdays from 9 AM- 1 PM every week, and I observe my sabbath on Fridays.
I invite parishioners and other visitors to "walk-in",  schedule an appointment, or call me at 360 969 4613.
Please feel free to email me at rector@ststephenswhidbey.org
The Reverend Eric Stroo, Deacon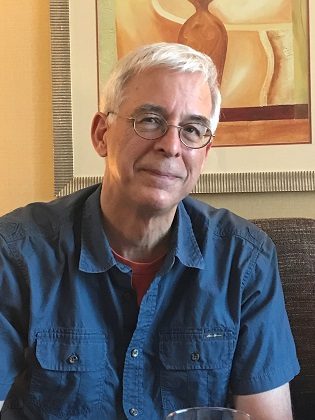 In the years following my departure in 2000 from Microsoft (as a computer book editor), I reconnected with an abiding interest in counseling and mental health. That lead me to the newly launched pastoral counseling program at Seattle University, in the School of Theology and Ministry. Subsequently I began work as a mental health counselor at the Samaritan Center of Puget Sound, working with individuals and couples. That work continues today.
In the course of my studies I also became a postulant for the diaconate and was ordained in 2013. Serving as a deacon, I have found new avenues for my interests in gardening and travel, outreach to the homeless and to immigrants, and ministry to seafarers. My time at St. Michael's Multicultural Anglican Church in Vancouver, BC, introduced me to diverse cultures in Canada, especially the culture of the indigenous people of the Northern Philippines. I assisted with the Mission to Seafarers, which was a deeply rewarding calling in itself. 
I am delighted to have found St. Stephen's! I was immediately impressed with the tenacity and prayerfulness of the congregation, the beauty of the space, the commitment to service, and the possibility that you might be open to a part-time deacon.  I look forward to serving with the wonderful team at St. Stephen's, as well as with the strong and seasoned lay leadership I have already met.
The Most Reverend Melissa Skelton, Bishop Provisional
The Episcopal Diocese of Olympia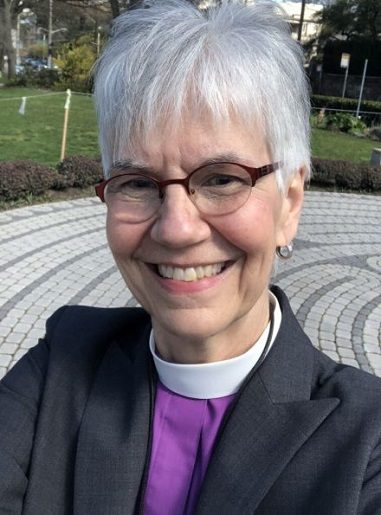 "In my experience, times of transition are emotional times, times when we can bounce around between feeling grief, confusion, excitement about a new thing about to happen, all within moments of each other. If you're feeling any or all of these things, know that it's normal, at least that's what I tell myself."
Bishop Skelton offers her greetings as she begins her time as Bishop Provisional for the Diocese of Olympia, as well as her approach to serving as Bishop Provisional during this time of transition.