St. Stephen's is situated in a beautiful spot on Whidbey Island, atop a rise overlooking Oak Harbor and surrounded by expansive views of water, mountains, giant Garry Oak trees and forests beyond. Our beautiful campus is dotted with ancient Garry Oak, after which the island's largest town with a population of 22,544 is named. Though we are located in the heart of Oak Harbor, the church serves the entire northern half of Whidbey Island from the famous Deception Pass Bridge to the historic county seat of Coupeville (population 2,104), including Ebey's Landing National Historical Reserve and surrounding areas, with a total population approaching 40,000.
The younger military population dominates the economy of the northern half of Whidbey Island. It presents us with opportunities for growth and outreach as well as the challenge of serving a population that is usually here only a few years before being transferred elsewhere. Naval Air Station Whidbey Island is Oak Harbor's largest employer, while the civilian service sector supports that population and the sizeable number of retirees (military and civilian) here. Many military spouses and dependents commute to nearby mainland towns for employment. Oak Harbor's economy ebbs and flows as retailers establish a presence, but often struggle to sustain it due to the limited population base.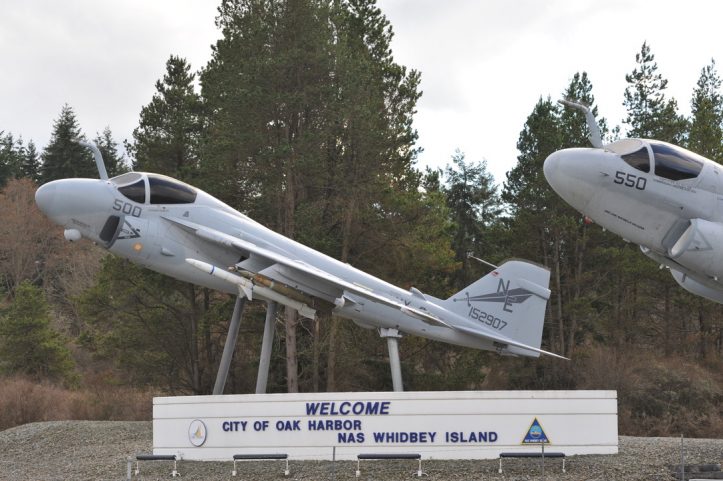 Tourism flourishes all over Whidbey Island during the summer with campers, photographers, boaters, hikers, cyclists, birders and musicians all coming to participate in various festivals or to simply enjoy the incredible beauty of the island. Garden tours, artist studio tours, farm tours and other organized events in summer draw visitors from all over the West, from Canada to California.
Agriculture is an important part of the island economy, with family farms producing hay, grains, vegetables, fruit, meat and poultry. Farmers markets are open from May through September all over the island. Penn Cove mussels, now famous all over the world, are celebrated with a weekend festival in Coupeville every March. Island County's administrative headquarters and the WhidbeyHealth Medical Center, both in Coupeville, are also important to the economy.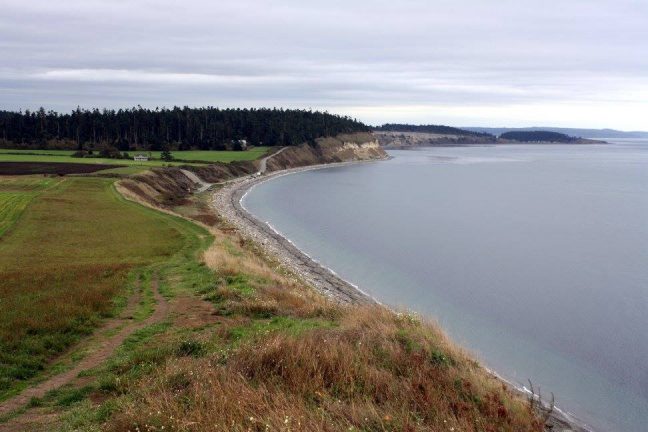 For the size of its population, Oak Harbor has a huge number of faith communities. They include a traditional Catholic church, mainstream Protestant churches and a large number of evangelical and non-traditional churches that often occupy storefronts in retail areas. These many choices are undoubtedly due to the diverse Navy community, both active duty and retired. Some of the non-traditional churches often serve specific ethnic or other groups. The congregation of St. Stephen's prays for our sister congregations in rotation throughout the year.
Whidbey Island is approximately 50 miles long, with distinctly different cultures on the northern and southern ends of the island. The northern end has a younger, mobile population with many military families and service sector workers, while the southern end from south of Coupeville to Clinton has a predominantly older population with many professionals, artists and wealthier retirees. Many military retirees, who were previously stationed at Naval Air Station Whidbey Island and enjoyed the island's natural beauty, return to make their retirement homes in North and Central Whidbey.
There are more than 800 nonprofit organizations on Whidbey Island, and they create many, many volunteer opportunities for those who want to help in schools, solve environmental problems or help the poor, the elderly, the lonely, the hungry and the homeless.
Two of the toughest challenges facing our community are housing costs and poverty. One of the area's most pressing needs is for affordable housing for low and modest income families. Some of our military families find themselves using food stamps and living in trailers or RVs. Others rent houses up to 100 miles away on the mainland and commute to the island. Heated public debate has pitted those who believe that open land should be used for large housing developments against those who want to maintain Whidbey Island's pristine and rural beauty. Close behind the issue of space upon which to build, come the need for more water, sanitation and power to support additional housing.
Poverty has many faces in our community. Unaffordable housing, a civilian job market with mostly low-wage positions and the high cost of living has forced too many people onto the streets while others barely get by. Troubled youth, divorced or abandoned military spouses and others whose Social Security checks don't cover their needs are among those who seek help through churches such as St. Stephen's and other non-profit organizations.
Given our area's unique challenges and opportunities for service, St. Stephen's has purposely decided not to "reinvent wheels" or get in the way of others who are doing good work in the community. We see ourselves as "grains of sand" collaborating with others, finding gaps and supporting what others are doing. In addition, many of our members spend hours volunteering in worthy causes throughout the area.