St. Stephen's Episcopal Church occupies about 1.6 acres in the city of Oak Harbor in Island County, Washington.  The property has mature gardens, hedges, lawns and several Garry Oak trees, the giant arbors that give our city its name and are now protected by law.  It has parking for about 40 vehicles.  The church faces Regatta Drive on the east and Southeast Quaker Street on the west.  Our surrounding neighborhood is essentially residential in character, with military family housing across from us to the east, apartments to our north and single-family homes to our south and west.  There is another congregation (Church on the Rock, multi-ethnic in the African Methodist Episcopal tradition) about a quarter mile to our north and a public elementary school (Olympic View) about a mile to our north.
Our campus consists of three main structures built in 1954, 1960 and 1982.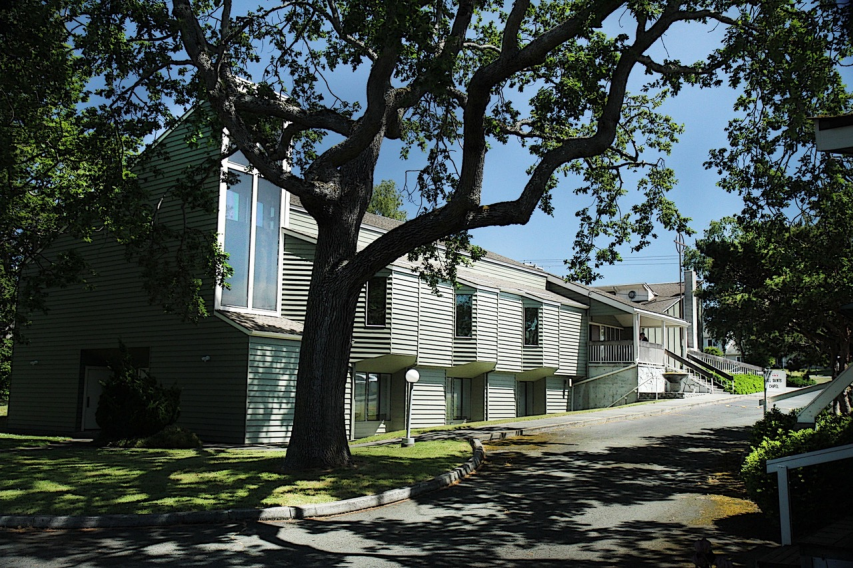 1.    The original church building has approximately 1,150 square feet and was constructed with an A-frame design in 1954, then remodeled some years later to include a church office, Rector's office, meeting space and upgraded bathroom.  This building was used as the church until 1960 and still includes our All Saints Chapel, which seats about 25 and has a mausoleum wall.
2.    The second church building, now known as a Miller Hall, has approximately 2,329 square feet and was constructed in 1960.  It originally served as both the main sanctuary and parish hall, with a kitchen and bathrooms. It now serves as our parish hall and largest meeting space.
3.    Our sanctuary and main church building, attached to the west side of Miller Hall, has a footprint of approximately 3,653 square feet and was completed in 1982.  The sanctuary seats about 200.  The lower floor has several classrooms, meeting rooms and two bathrooms.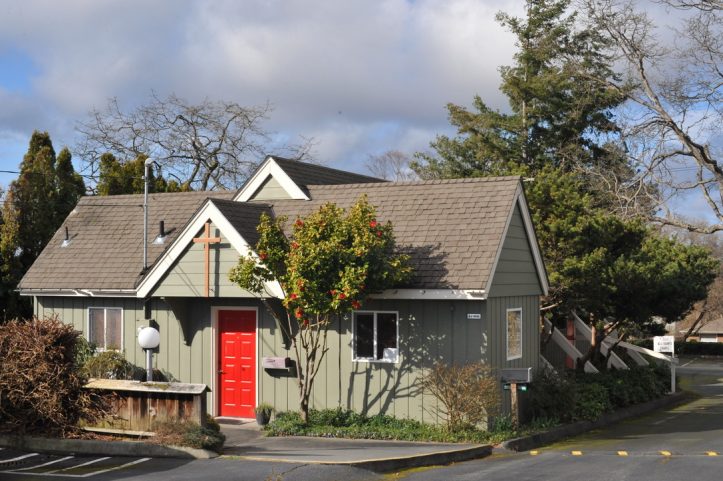 In addition, our campus has a modular building of approximately 339 square feet once used as a Sunday School and Rector's office but now used for storage.
Because of the age of all the buildings and maintenance that was neglected during the Anglican breakaway covenant period, we have spent the past several years addressing a number of deferred maintenance issues including roofing repairs, plumbing problems, electrical upgrades and others.  Our progress has been substantial, and we believe most of the major issues are resolved.